How Horses Helped Me Find Empowerment and Trust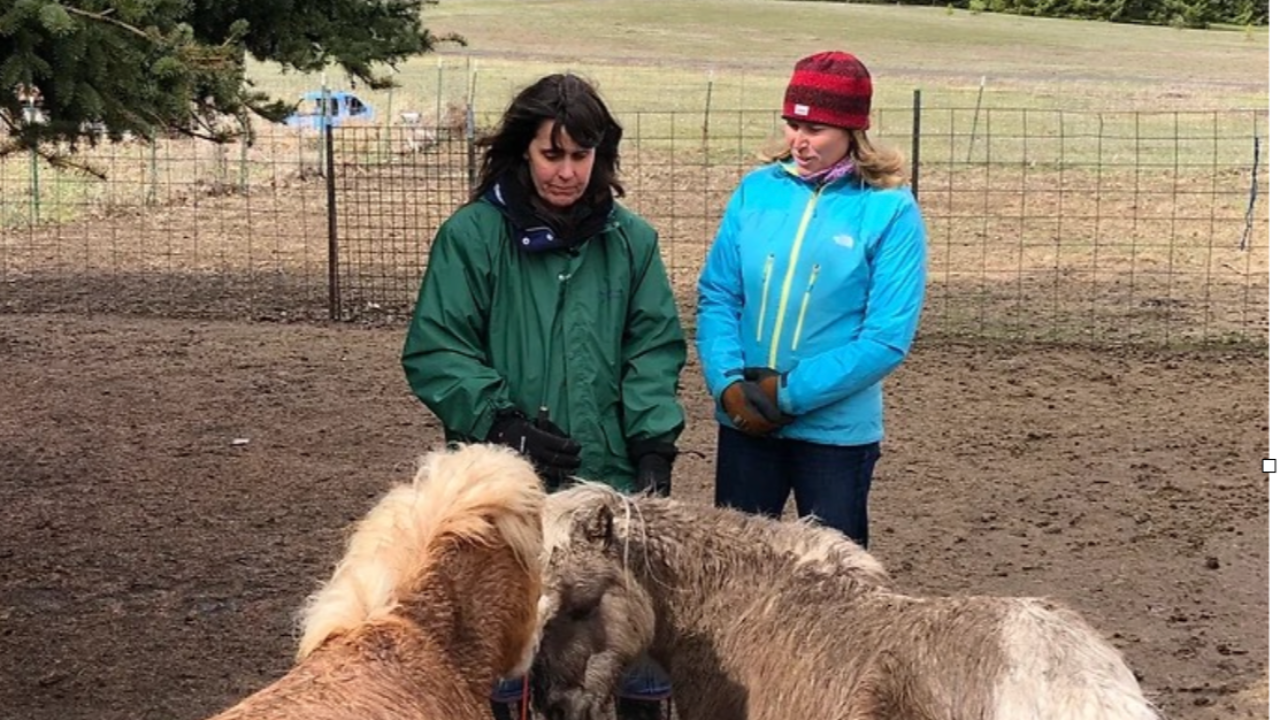 As a little girl, one of my biggest dreams was to live in the country, with my own herd of horses, providing a safe haven where others could experience relationships very differently. Even radically. To experience relationships that endure, ones that maintain connection and communication - especially when it feels hard.
Especially when emotions oscillate high or low, I want to experience relationships that choose to stay, to accompany one another with curiosity and understanding. Rather than trying to fix you, tell you what to do, or make you wrong, or try to make you better. Because you are whole. You are complete. You are perfect as you are.
It may be that you need to get to know yourself with new eyes - through the eyes of a horse, or two, or three...
I am honored to share with you the story of a magnificent being who has begun to live her life on purpose - she is living her dream. Enjoy!
"I sought out and have experienced deep healing at this sanctuary in sessions with Gloria and her Healing Herd. This place is where I have found peace and safety and where I have rediscovered and reclaimed my sense of self. I have also had the opportunity to help out at Healing You Sanctuary first as a volunteer, then as a trusted Horse Handler. Now I am being mentored to be the Flow Coordinator for Healing You programs.
Some unfortunate events took place in my past, which had invoked a deep sense of fear, especially of being in a group of people and being able to trust that I would be held with care and consideration. However, I chose to trust I was ready to participate in two on-line depth-empathy programs that Gloria offered in video conference format. Choosing to participate and trust others in a group setting was particularly challenging for me. The phrases "is it safe, do I matter", ran through my mind continuously while getting accustomed to being included, and trusting others to hold all of me with care, including those parts that would come up unexpectedly that were related to past events.
My dream was to participate in an Equine Guided Education and Learning Program. So, I applied to participate in The Healing Herd program, trusting I am ready. I experienced profound insights of empowerment when being held in an equine facilitated session by one of the other participants in partnership with two mini horses in our first on-site week of the program. Each one of them (both horses and human) became a representation in my life. The one who was guiding my session represented my compassionate witness, one of the mini horses represented the person I turn to for on-going support (who I experience a sense of safety with) and the other mini represented the responsibilities, challenges, and all of the endeavors that come into my path.
As I walked into the corral with the coach, (I asked her to accompany me) the two minis approached me and one of them chose to come close and touched me with his lips. It felt like my space was being invaded. As my coach encouraged me to claim my space with the energy stick, the energy went out bigger than I anticipated, and the one who represented safety and trust moved away! Immediately I felt distressed because I did not want that to happen. I really wanted her close, to feel a sense of safety. As the session progressed my coach (my compassionate witness) coached me to step up and set a boundary with the mini horse who felt intrusive. As I found the courage to step up and set a clear boundary with the mini horse (remembering he represented all of my responsibilities, challenges, and endeavors) the other mini horse who represented my sense of safety and trust returned! Instantly I felt delight and relaxation course throughout my body.
The message I received was empowerment. I can stand alone and have empowerment. I do have the knowledge and competence to move forward on this journey, especially in the Healing Herd Program. I can make decisions on my own and I do know the path that I am drawn to follow. I am following my path. Even though in the past I really liked to have a certain individual near and did not believe that I could make any decisions or pursue any path without that person near, I now know I am capable of walking alongside the one who I have turned to for support for so long, instead of just following. She is not going anywhere, but instead she slows down and steps back at times, allowing those inner parts of me to experience something new. They can shine, and they do know what they know!
The Healing Herd Program was like no other program or class that I have ever taken. Gloria Lybecker helped to facilitate a space of trust and safety from the very first day by having check-ins, meditations, and by giving support and holding space for whatever came up for the participants. It was safe to be seen and heard and held. It was also safe to call a pause and to name what was happening in the moment or to openly ask for a break. There were times when information was shared and discussed and also times for experiential learning with opportunities to practice holding others in sessions with the horses and by being held. At the end of each day there was a check out allowing each of us to name what we were taking away.
This program was more than about just learning, it was about nurturing a sense of wholeness and trust within this group, a new human herd. There is a sense of closeness that comes with knowing others see you and exhibit a sense of understanding with resonance. It was also about celebrating differences, that it is not about creating a carbon copy of the facilitator, but of taking what one is learning and creating something that is unique to you. This program has allowed me to release the familiar story of "doing it right". This quote by Rumi, "Out beyond ideas of wrongdoing and rightdoing, there is a field. I'll meet you there," really describes what it was like to be a participant in The Healing Herd Program.
I would recommend anyone considering taking an Equine Facilitated Coaching Program to apply to be a part of Gloria Lybecker's Healing Herd Program. You will experience so much more than just learning and practicing coaching with horses. You will be welcomed right where you are and will find a warm-hearted community that you can count on for support.
During practice sessions you will be held with compassion and any parts that are needing to be seen and heard and supported to integrate into the wholeness that is you, will also be held with compassion. By being willing to experience that yourself, you will also learn to hold others with that same compassion, without making any of their experiences wrong. Instead, time will be paused for those experiences to receive acknowledgement. Healing You Sanctuary is a place where you will experience real, authentic relationships with trust."
Written by Ruth Crea
***********************
Partnering with horses is a passion we all share here at Healing You Sanctuary. We invite you to join us to experience the freedom of your own creative expression, deepening your understanding of communication, and other mindfulness-based practices with horses and humans.